If you are looking to trade tickets for any of the Jools Holland UK tour dates, Twickets is the ONLY authorised official resale service. It's a fan-to-fan ticket exchange where the price of tickets is never more than the original face value, and was set up to counter the profiteering sites which encourage ticket touting. Please do not purchase tickets from any other unauthorised resale sources as they may be overpriced or invalid.
EUROPEAN CLUB TOUR 2020
5-piece band line-up: Jools Holland – piano and vocals; George Latham – drums; Ruby Turner and Louise Marshall – vocals; special guest: KT Tunstall, except on 28th and 29th February.
February 2020
Tuesday 25th
Zwolle
Hemminkzaal
Buy Tickets
Wednesday 26th
Rotterdam
De Doelen
Buy Tickets
Friday 28th
Worpswede
Music Hall
Buy Tickets
Saturday 29th
Berlin
Columbia Theater
Buy Tickets
March 2020
Sunday 1st
Hamburg
Fabrik Altona
Buy Tickets
Tuesday 3rd
Osnabrück
Rosenhof
Buy Tickets
Wednesday 4th
Leverkusen
Scala
Buy Tickets
Thursday 5th
Mannheim
Capitol
Buy Tickets
Friday 6th
Stuttgart
Theaterhaus
Buy Tickets
Sunday 8th
Zurich
Moods
Buy Tickets
Monday 9th
Nürnberg
Hirsch
Buy Tickets
Tuesday 10th
Linz
Posthof
Buy Tickets
Wednesday 11th
Vienna
Porgy & Bess
Buy Tickets
Thursday 12th
Bad Ischl
Lehár Theater
Buy Tickets
SPRING/SUMMER TOUR 2020
Special guest for March 26, 27 and 28: Pauline Black & Arthur 'Gaps' Hendrickson from The Selecter.
Thursday 26th
Turnhout
De Warande
Buy Tickets
Friday 27th
Bruges
Stadsschouwburg
Buy Tickets
Saturday 28th
Amsterdam
Paradiso
Buy Tickets
The special guest from April 29th 2020 will be Eddi Reader.
April 2020
Wednesday 29th
Tunbridge Wells
Assembly Hall Theatre
Buy Tickets
Thursday 30th
Tunbridge Wells
Assembly Hall Theatre
Buy Tickets
May 2020
Wednesday 13th
Basingstoke
The Anvil
Buy Tickets
Thursday 14th
Croydon
Fairfield Halls
Buy Tickets
Wednesday 20th
Buxton
Opera House
Buy Tickets
Thursday 21st
Scarborough
Scarborough Spa
Buy Tickets
Saturday 23rd
Darlington
Hippodrome
Buy Tickets
Sunday 24th
Coventry
Warwick Arts Centre
Buy Tickets
Tuesday 26th
Milton Keynes
Milton Keynes Theatre
Buy Tickets
Wednesday 27th
Dartford
Orchard Theatre
Buy Tickets
Thursday 28th
St Albans
The Alban Arena
Buy Tickets
Friday 29th
Norwich
UEA
Buy Tickets
June 2020
Wednesday 3rd
Canterbury
Marlowe Theatre
Buy Tickets
Thursday 4th
Canterbury
Marlowe Theatre
Buy Tickets
Wednesday 10th
Hastings
White Rock Theatre
Buy Tickets
Wednesday 17th
High Wycombe
Wycombe Swan
Buy Tickets
July 2020
Wednesday 15th
Hull
City Hall
Buy Tickets
Thursday 16th
Blackburn
King George's Hall
Buy Tickets
Saturday 18th
Liverpool
Philharmonic Hall
Buy Tickets
Sunday 19th
Llandudno
Venue Cymru
Buy Tickets
August 2020
Saturday 29th
Sandringham
Sandringham Estate
Buy Tickets
AUTUMN/WINTER TOUR 2020
October 2020
Thursday 22nd
Belfast
Waterfront Hall
Buy Tickets
Friday 23rd
Dublin
3Arena
Buy Tickets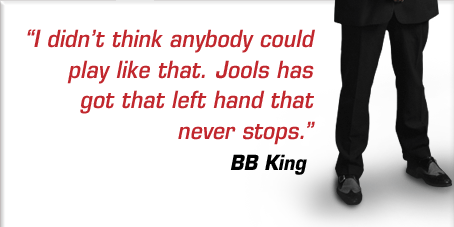 GDPR Statement | Copyright © 1999- Jools Holland. All rights reserved.