February 7th: Later... voted 'Best Music Programme'
After 25 years and more than 350 shows, Later... with Jools Holland headed to the Royal Albert Hall for a two-hour celebratory episode: Later 25, a production that took 18 months to plan and was recognised as the Best Music Programme at the Broadcast Awards 2019.

The judges described it as "authentic, entertaining and well-crafted music programming" and praised Jools as a host. The highly skilled production team had to adapt to working outside the historic London building with sound trucks and a scanner, and make use of both the stage and the floor of the auditorium for the 'in-the-round' set-up.

January 29th: Autumn/Winter Tour 2019
We are announcing the dates for the Autumn/Winter tour and tickets go on general sale this Friday, 1st February at 10.00am and can be bought on Ticketmaster, See Tickets, Ticketline, and Stargreen, as well as the direct venue websites.

Accompanying Jools and the distinguished Rhythm & Blues Orchestra on their annual excursion around the UK will be the supremely talented Ruby Turner, with her breathtaking gospel, soul and rhythm & blues vocals, Louise Marshall, with her beautiful soul and jazz tones, as well as original Squeeze member and powerhouse Gilson Lavis on drums.

Additional special guests will be BRIT Award winner Eddi Reader (24th October – 23rd November), as well as Pauline Black & Arthur 'Gaps' Hendrickson from the legendary ska band The Selecter (28th November – 22nd December). Eddi will join Pauline and Gaps as a special guest in her hometown of Glasgow for the SEC Armadillo shows (6th and 7th December).

For all tour dates, click here.

January 17th: Music Moves Europe Talent Awards 2019




The 12 winners of the new Music Moves Europe Awards were celebrated at the Award Ceremony, held last night in Groningen (NL), with the Public Choice Winners presented by Jools Holland.

They are (* PUBLIC CHOICE WINNERS):

POP: Bishop Briggs* (GB); Lxandra (FI)
ROCK: Pale Waves (GB); Pip Blom* (NL)
ELECTRONIC: Smerz (NO); Stelartronic* (AT)
R&B/URBAN: Aya Nakamura (FR); Rosalía* (ES)
HIPHOP/RAP: blackwave. (BE); Reykjavíkurdætur* (IS)
SINGER-SONGWRITER: Albin Lee Meldau* (SE); AVEC (AT)

Succeeding the European Border Breakers Awards (EBBA), the annual Music Moves Europe Talent Awards are co-funded by the Creative Europe programme of the European Union – with the additional support of the Municipality of Groningen, Province of Groningen and the Dutch Ministry of Education, Culture and Science.

The awards are presented by ESNS and the Reeperbahn Festival – in cooperation with Yourope, the European Broadcasting Union (EBU), Independent Music Companies Association (IMPALA), International Music Managers Forum (IMMF), Liveurope, Live DMA, European Music Exporters Exchange (EMEE), and Digital Music Europe (DME).

The aim of the Music Moves Europe Talent Awards is to celebrate new and upcoming artists from Europe and support them in order to help them develop and accelerate their international careers. Winners of the prize will be rewarded with a chance to play live at ESNS, a tailor-made training programme and financial support specifically intended for touring and promotion and affirming the shared commitment to helping emerging artists break through in Europe and beyond.

For more information and videos click here and here.

December 31st: Hootenanny
Joining Jools and his Rhythm & Blues Orchestra tonight from 11.15pm on BBC Two for the 26th Hootenanny are Michael Bublé, Jess Glynne, Nile Rodgers and Chic, George Ezra, Marc Almond, Rudimental, Yola, The Record Company, Junior Giscombe, Hot 8 Brass Band, Ruby Turner, and the Pipes and Drums of the 1st Battalion Scots Guards.

Wishing you all a very Happy New Year.

November 23rd: 'A Lovely Life To Live' released today

Following their tour dates together, Jools Holland and Marc Almond have teamed up to release a new album – recorded with the Rhythm & Blues Orchestra.

A Lovely Life To Live, a 14-track collection, showcases their uplifting sound and brilliant musicianship that has entertained crowds up and down the country.

A Lovely Life To Live includes original tracks written by Jools and Marc as well as big band interpretations of iconic and classic songs, such as Soft Cell's Tainted Love, Irving Berlin's How Deep Is The Ocean, Edith Piaf's Hymne À L'Amour, and Bobby 'Blue' Bland's It's My Life Baby and I'll Take Care Of You.

The pair have also penned three songs inspired by their mutual love of and relationship with London: I Lost My City, Workhouse Blues, and London You Were My Lover.

A Lovely Life To Live is released today on Warner Music Entertainment, and is also available on streaming services.

You can order the album here.

August 17th: Jools Holland hosts the Boisdale Music Awards 2018
On Wednesday 12th September Jools Holland will take to the stage at Boisdale of Canary Wharf to present the third annual Boisdale Music Awards. For more information, please click here.

August 16th: Jools Holland curates the third Krug Encounters – TRACKS ON TRACKS
The House of KRUG celebrate the spirit of its uniquely lyrical approach to champagne creation through its annual experience, KRUG Encounters. This August, Jools Holland has collaborated with Krug Encounters to create Tracks on Tracks, an unforgettable day of incredible music, gastronomic delights and Krug champagne.

On Friday 31st August, KRUG Encounters – Tracks on Tracks promises to be an exciting and original experience. Guests will travel on a private luxury train across the English countryside before stopping at three private platforms for a series of exclusive musical performances. Each act has been selected by Jools Holland as part of a curated musical journey amplified by the culinary expression of KRUG Champagnes. KRUG lovers will also savour the recently launched KRUG Grande Cuvée 166th ème Edition.

"I am so delighted Krug have asked me to be part of its next Encounters, hosted on a train. Firstly, I am great fan of Krug which is without question the most delicious of all champagnes. I particularly admire the way the same family have evolved and developed the vineyard over the last six generations. They treat the growing of grapes and the creation of champagne with the sensibility of musical art. Secondly, I am a self-confessed train enthusiast. And thirdly, I admired so much what Mick Jones of the Clash and Francis Mallmann have curated over the last two years. So I am thrilled to have this wonderful opportunity for both the 'brief' encounter on a train, and to visit the legendary Krug château in Reims." – Jools Holland

July 17th: Jools and the iPod Pharmacy




I'm supporting the @ChilternMusic iPod Pharmacy #ipodpharmacy @jazzfm @yamahauk

Click here for more information.

June 5th: The Club by Jools
Jools Holland has teamed up with Saga Cruises to become the face and voice of 'The Club by Jools' restaurant and bar on the company's first ever new-build cruise ship, Spirit of Discovery.

The partnership will bring Jools' love of live music to the sophisticated restaurant and bar, which has been inspired by the great music lounges of the 1950s. 'The Club by Jools' will be the place to enjoy live music, gourmet food and cocktails in the evenings, with resident and guest musicians entertaining until late.

"I'm delighted that Saga is dedicating a space on the new ship for live music which is something that is very close to my heart. There is nothing better than listening to live music in a small, intimate setting where you can really connect with the artists and their music. Food and music are two of my greatest passions and it's great that Saga are combining the two" – Jools Holland.

This exclusive partnership will see Jools Holland perform a number of live gigs onboard Spirit of Discovery, with the first departure dates in 2019 already confirmed as 23rd July for A Channel Island Hop cruise, 3rd August to visit Gourmet Spain, and 17th August to go off the beaten track in the Gulf of Bothnia on the new cruise ship's Natural Scandinavia cruise.

"Our decision to bring two new boutique cruise ships to the market by 2020 will be truly transformational for us as a business. We want the on-board entertainment to reflect this and we are delighted to be able to announce Jools Holland as our first ever endorsed on-board venue 'The Club by Jools'. I have grown up watching 'Later... with Jools Holland' and many of our customers have too. His love of eclectic music really does transcend the generations and we will use this inspiration to bring something genuinely new and different to our steakhouse and late night bar on the ship" – Nigel Blanks, COO of Saga Cruises.

RADIO & TV
Jazz FM (01/12/18)
WDHA Radio (14/01/18)

PRESS
DerbyshireLive (19/12/18)
The Telegraph (12/12/18)
The Press (07/12/18)
Express & Star (06/12/18)
The Times (04/12/18)
The Arts Desk (03/12/18)
Irish Examiner (29/11/18)
The Press and Journal (23/11/18)
Metro (23/11/18)
Nottinghamshire Live (16/11/18)
Ipswich Star (28/10/18)
The Telegraph (10/08/18)
Express (08/08/18)
LincolnshireLive (08/07/18)
Eastern Daily Press (28/05/18)
Relix (05/02/18)
BrooklynVegan (05/02/18)
Page Six (03/02/18)
Keyboard Magazine (USA) (22/01/18)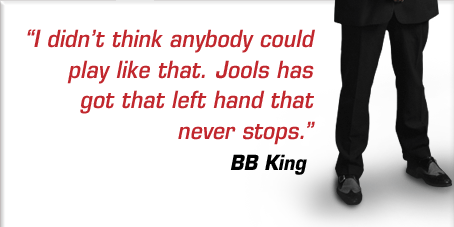 GDPR Statement | Copyright © 1999- Jools Holland. All rights reserved.