December 6th: Jools' Annual Hootenanny
Now firmly part of the UK's tradition in celebrating the New Year on television, Jools and his Rhythm & Blues Orchestra will take centre stage once again in providing the soundtrack to seeing out the old year and welcoming in the new.

This year's line-up has just been announced: joining them in the celebrations will be Stormzy, Brittany Howard, Eddi Reader, Pauline Black and Arthur 'Gaps' Hendrickson from The Selecter, La Roux, Rick Astley, Ruby Turner, Tom Walker, YolanDa Brown, Stereophonics, Melanie, Joseph, and the Pipes and Drums of The 1st Battalion Scots Guards.

The show airs on BBC Two, Tuesday 31st December 2019, 11.15pm – 1.15am.

Click here for more information.

December 6th: Sunday on Radio 2
Jools' Radio 2 show continues its run on Sunday 8th December at 11.00pm.

This week, Jools and his Rhythm & Blues Orchestra are joined in the studio by Mabel. Click here for more information.

October 30th: Happy Halloween with Unicef UK


Jools joined a host of Unicef UK Ambassadors and high-profile supporters, including Keeley Hawes, Anne-Marie, Laura Whitmore, and Jessie Ware, for Unicef UK's Halloween Ball in London and helped with raising a phenomenal £250,000 to support Unicef's life-saving work for children in danger around the world.

He was accompanied by Gilson Lavis on drums, and Ruby Turner, Louise Marshall and Lucita Jules on vocals.



Jools said: "It's been such a privilege performing on behalf of Unicef UK and I know the money raised will help children around the world stay happy, healthy and safe".

October 10th: Jools Holland & Ruby Turner 'Come On In' – new single, 11th October




Jools and Ruby proudly announce the release of their new collaboration and brand-new single Come On In, available for download on all major platforms here from Friday 11th October. Recorded at Jools' studio, it also features the exuberant Rhythm & Blues Orchestra and is an exciting taster of the anticipated forthcoming UK tour, which kicks off in Ireland next week. For dates, click here.

October 4th: Later... with Jools Holland is Back
BBC Two's iconic music show is back for its 54th series at its spiritual home of Television Centre in west London, where it began 27 years ago.

The 30-minute show will broadcast on Thursdays from 17th October at 10.00pm, followed by the Even Later 60-minute show on Fridays at 11.05pm on BBC Two, when Jools will be joined by a different co-host every week.

First up in the hot seat on Episode 1 will be musician and record producer extraordinaire Mark Ronson. The show starts with a celebration of female voices, featuring five female artists, all making their Later debut: Yebba; Sampa The Great; Cate Le Bon; Georgia; and PP Arnold.

September 17th: European Club Tour 2020




Jools Holland is proud to announce his return to some of the most iconic European Jazz clubs. He will be entertaining audiences on piano, with R&B queen Ruby Turner, the soulful Louise Marshall on vocals, and George Latham on drums.

For the core part of this intimate show they will be joined onstage by a very special guest and long-term collaborator: KT Tunstall. The award-winning singer-songwriter has sold millions of records and boasts an impressive catalogue of hit singles including Suddenly I See and Black Horse And The Cherry Tree.

As well as having appeared on Jools' music BBC TV shows Later... with Jools Holland and Jools' Annual Hootenanny, KT has toured with Jools and his orchestra in the past and features on two of their recordings: Darkness On The Face Of The Earth and Night And Day.

For tour dates and tickets, click here.

July 25th: Concert Signers


Photo by Chris Forshaw.


Concert Signers joined Jools and the Rhythm & Blues Orchestra on stage at Walton Hall and Gardens on Saturday 20th July in their quest to raise deaf awareness. They signed to Sweet Country Love Song, written by Jools Holland and Gregory Porter, whilst Louise Marshall lent her beautiful vocals. For a peak into their rehearsal prior to the show, check out @jools.holland.official on Instagram.

Concert Signers are a group from Warrington who provide sign language interpretation to music in order to raise awareness for the deaf and reach deaf music fans. You can follow them on Instagram and Twitter @ConcertSigners.

July 15th: Ronnie Scott's Instrument Amnesty 2019 – Ronnie Scott's Jazz Club, London, Saturday 20th July 2019, from 10am to 4pm
Join Jools Holland in supporting this wonderful initiative, run by the Ronnie Scott's Charitable Foundation Instrument Amnesty.

Pop into Ronnie Scott's Jazz Club on Saturday 20th July from 10am to 4pm and donate any unwanted (in good condition) music instruments. They will be donated to young people whose access to music education has been compromised due to their social situation or geographic locations.

For more information, click here.

July 11th: 'Marianne & Leonard: Words of Love' Documentary Premiere, 10th July 2019, BFI Southbank, London, UK




A wonderful insight and discussion with director Nick Broomfield, hosted by Jools Holland. Watch the Q&A at nationwide previews of the touching documentary on Tuesday 23rd July. A beautiful story by Nick on the romance between Leonard Cohen and his muse Marianne Ilhen. For tickets, click here.

April 29th: Sound Award for Later...
Most heartfelt congratulations to the sound team at Later Live... with Jools Holland for winning the award for Sound: Factual at the British Academy Television Craft Awards 2019. The ceremony was held at The Brewery in London last night. Click here to watch the acceptance speech.

February 21st: Learn to Play Day – free music lessons for all
Learn to Play Day is a free national event to introduce everyone in the UK to the magic of music-making, run by the charity Music for All of which Jools Holland is the patron. The event has been running for eight years and is hugely popular.

This year it will take place on Saturday 23rd and Sunday 24th March, and will see music shops, teachers, venues and schools throughout the country partner with leading musical instrument brands to offer thousands of FREE music lessons.

For more information and to find your closest FREE music lesson, visit https://musicforall.org.uk/learntoplayday/.

February 7th: Later... voted 'Best Music Programme'
After 25 years and more than 350 shows, Later... with Jools Holland headed to the Royal Albert Hall for a two-hour celebratory episode: Later 25, a production that took 18 months to plan and was recognised as the Best Music Programme at the Broadcast Awards 2019.

The judges described it as "authentic, entertaining and well-crafted music programming" and praised Jools as a host. The highly skilled production team had to adapt to working outside the historic London building with sound trucks and a scanner, and make use of both the stage and the floor of the auditorium for the 'in-the-round' set-up.

January 29th: Autumn/Winter Tour 2019
We are announcing the dates for the Autumn/Winter tour and tickets go on general sale this Friday, 1st February at 10.00am and can be bought on Ticketmaster, See Tickets, Ticketline, and Stargreen, as well as the direct venue websites.

Accompanying Jools and the distinguished Rhythm & Blues Orchestra on their annual excursion around the UK will be the supremely talented Ruby Turner, with her breathtaking gospel, soul and rhythm & blues vocals, Louise Marshall, with her beautiful soul and jazz tones, as well as original Squeeze member and powerhouse Gilson Lavis on drums.

Additional special guests will be BRIT Award winner Eddi Reader (24th October – 23rd November), as well as Pauline Black & Arthur 'Gaps' Hendrickson from the legendary ska band The Selecter (28th November – 22nd December). Eddi will join Pauline and Gaps as a special guest in her hometown of Glasgow for the SEC Armadillo shows (6th and 7th December).

For all tour dates, click here.

January 17th: Music Moves Europe Talent Awards 2019




The 12 winners of the new Music Moves Europe Awards were celebrated at the Award Ceremony, held last night in Groningen (NL), with the Public Choice Winners presented by Jools Holland.

They are (* PUBLIC CHOICE WINNERS):

POP: Bishop Briggs* (GB); Lxandra (FI)
ROCK: Pale Waves (GB); Pip Blom* (NL)
ELECTRONIC: Smerz (NO); Stelartronic* (AT)
R&B/URBAN: Aya Nakamura (FR); Rosalía* (ES)
HIPHOP/RAP: blackwave. (BE); Reykjavíkurdætur* (IS)
SINGER-SONGWRITER: Albin Lee Meldau* (SE); AVEC (AT)

Succeeding the European Border Breakers Awards (EBBA), the annual Music Moves Europe Talent Awards are co-funded by the Creative Europe programme of the European Union – with the additional support of the Municipality of Groningen, Province of Groningen and the Dutch Ministry of Education, Culture and Science.

The awards are presented by ESNS and the Reeperbahn Festival – in cooperation with Yourope, the European Broadcasting Union (EBU), Independent Music Companies Association (IMPALA), International Music Managers Forum (IMMF), Liveurope, Live DMA, European Music Exporters Exchange (EMEE), and Digital Music Europe (DME).

The aim of the Music Moves Europe Talent Awards is to celebrate new and upcoming artists from Europe and support them in order to help them develop and accelerate their international careers. Winners of the prize will be rewarded with a chance to play live at ESNS, a tailor-made training programme and financial support specifically intended for touring and promotion and affirming the shared commitment to helping emerging artists break through in Europe and beyond.

For more information and videos click here and here.

RADIO & TV
Radio 2 Show (01/12/19)
Radio 2 Show (24/11/19)
Even Later... (22/11/19)
Later... with Jools Holland (21/11/19)
Radio 2 Show (17/11/19)
Even Later... (15/11/19)
Later... with Jools Holland (14/11/19)
Radio 2 Show (10/11/19)
Even Later... (08/11/19)
Later... with Jools Holland (07/11/19)
Even Later... (01/11/19)
Later... with Jools Holland (31/10/19)
Even Later... (25/10/19)
Later... with Jools Holland (24/10/19)
Even Later... (18/10/19)
Later... with Jools Holland (17/10/19)

PRESS
Shropshire Star (30/11/19)
The News (Show Review; 25/11/19)
The News (25/11/19)
Telegraph & Argus (21/11/19)
NottinghamshireLive (20/11/19)
Irish Examiner (18/10/19)
Music Week (14/10/19)
Mail Online (12/10/19)
Wiltshire Times (08/10/19)
Express & Star (13/09/19)
Winsford Guardian (24/07/19)
Warrington Guardian (21/07/19)
The Upcoming (12/07/19)
Shropshire Star (02/07/19)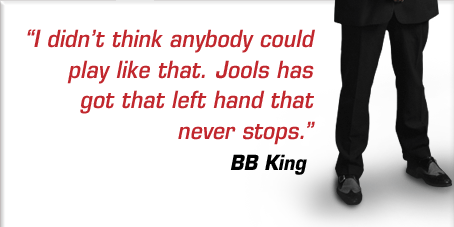 GDPR Statement | Copyright © 1999- Jools Holland. All rights reserved.