September 9th: Vic Reeves Joins 2021 Autumn/Winter Tour
Due to present travel restrictions, Leo Sayer will sadly no longer be able to be part of the forthcoming Autumn Tour. However, we are delighted to announce that legendary artist, number one selling popstar and comedian Vic Reeves will join the tour instead, singing a selection of songs on stage with his usual comic flare alongside Jools and the 19-piece orchestra across five special nights.

Jools' podcasting pal and all-round performer extraordinaire will be live on Sunday 28th November from Southampton's Mayflower then at The Forum, Bath, on Thursday 9th December, Plymouth Pavilions on Friday 10th December, Brighton Centre on Saturday 11th December, and finally on Friday 17th December at Leeds' First Direct Arena.

Other special guests lined up for the tour include the first-lady of rock 'n' roll Lulu (from 28th October to 14th November, 19th to 20th November, 1st to 8th December and 18th to 21st December). Unfortunately, due to a scheduling clash, Lulu will not be able to appear at Brighton Centre on Saturday 11th December as originally planned, with Vic Reeves stepping up to take her place instead.

Meanwhile, Jools' original Squeeze bandmate Chris Difford will join from 28th October to 27th November, and then 19th and 21st December.

For dates and tickets, click here.

June 17th: Good Morning Britain



Jools Holland popped into the Good Morning Britain (ITV) studio this morning for a chat with Susanna Reid and Adil Ray about his Jools & Jim's Joyride podcast with Jim Moir, the excitement of going back to the stage with live shows, and a wonderful insight into his new album due later this year, with a special live link with Lang Lang, one of the star collaborators on the album.

June 4th: Angels of the Nation
Angels by Kindred Spirit is the outcome of a wonderful project initiated by legendary producer Steve Brown. A multitude of stars have come together to complete it and raise awareness and funds for the Angels of the Nation Appeal and now, sadly, in Steve's memory.

Each artist recorded their contributions to the cover of Robbie Williams' iconic song during lockdown. You can watch the touching collaboration here. Please donate on the JustGiving page. The funds will be used to produce statues for the grieving families of NHS workers who lost their lives to save others. Any money left will be donated to other worthy NHS charities.

PODCAST
Joyride with Jools Holland and Jim Moir

RADIO & TV
Celebrity Gogglebox (02/07/21)
Celebrity Gogglebox (25/06/21)
The Great British Bake Off: An Extra Slice (13/11/20)
Armistice Day (11/11/20)

PRESS
Blackpool Gazette (31/08/21)
Blackpool Gazette (17/08/21)
Henley Standard (02/08/21)
The Sunday Post (03/03/21)
Times Diary (13/02/21)
Guardian Guide (13/02/21)
Aberdeen Evening Express (15/02/21)
The Guardian (12/02/21)
Daily Star (08/02/21)
The Sunday Times (Culture) (07/02/21)
The Times (06/02/21)
Kent Media Hub (03/02/21)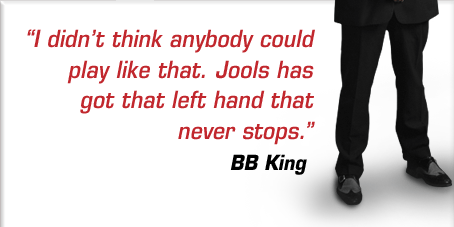 GDPR Statement | Copyright © 1999- Jools Holland. All rights reserved.