December 31st: Jools' Annual Hootenanny
Jools Holland hosts his annual hootenanny, which sees him and his Rhythm and Blues Orchestra bring in 2023 with a host of musical guests with songs from this year and across the decades for the ultimate New Year's Eve party.

Featuring George Ezra, Self Esteem, Cat Burns, Andy Fairweather Low, Roland Gift, Gabrielle, The Real Thing, and Rachael and Vilray, as well as the return of Ruby Turner and the Pipes and Drums of the 1st Battalion Scots Guards.

Watch TONIGHT at 11.30pm on BBC Two.

November 1st: Jools Holland partners with the Trussell Trust to support food banks on his latest tour




Following the Trussell Trust's stark warning that food banks face the hardest winter yet, Jools Holland has stepped up to help by encouraging people attending his tour to donate to the anti-poverty charity.

Last week, the Trussell Trust announced that they expect to distribute 1.3 million emergency food parcels in the next six months, including half a million to children.

The charity, which supports a network of 1,300 food bank centres, has experienced a dramatic increase in levels of need that has led to it distributing 46% more emergency food parcels in August and September than it did in the same period the previous year. This means that for the first time ever the gap between donations and food being distributed is widening and food banks have already had to draw upon the reserve stock that would normally help them get through winter.

Since April, food banks have bought approximately 1,400 tonnes of food and are having to spend on average £1,400 a month of their own funds topping up donations. To ensure that food banks can continue to support the rising number of people facing hunger and hardship this winter, the Trussell Trust has launched its first large-scale emergency appeal.

Jools Holland said: "I am delighted to be partnering with the Trussell Trust to support the brilliant work they do in offering a helping hand to those most in need at this difficult time".

Emma Revie, chief executive of the Trussell Trust, said: "Food banks in the Trussell Trust network are facing their toughest winter yet and expect to distribute more than 1.3 million emergency food parcels over the next six months. This represents a significant rise in need at the same time that food banks are trying to cope with the added pressure of the increased cost of running their services, such as rising energy costs and higher fuel prices, impacting their ability to make deliveries and collect stock.

"We are extremely grateful to Jools and the orchestra and all of his fans for kindly donating to the Trussell Trust; their generosity will help us ensure that food banks can keep going this winter."

Jools Holland's UK tour kicked off on Thursday 27th October. Joined by his Rhythm & Blues Orchestra and special guests Celeste, Vic Reeves, Lulu, Roland Gift, and Chris Difford, the tour comprises 31 dates around the country. Instructions on how to donate will be displayed on screens at the start and end of every show. To give £5, fans simply need to text JOOLS to 70085. Texts will cost the donation amount plus one standard network rate message. If you would like to donate but don't wish to receive more information, you can text JOOLSNOINFO instead.

October 12th: Jazz FM Awards




Jools Holland will be presented with this year's Impact Award at the Jazz FM Awards on Thursday 20th October, in a ceremony held at Shoreditch Town Hall in London. It is one of three Special Awards, presented annually to three musicians who have made contributions of exceptional significance to their art. Alongside presenting the Later... with Jools Holland TV show for 30 years, which has helped launch the careers of countless jazz artists, he has recorded and tirelessly toured with his Rhythm & Blues Orchestra for over three decades, spreading the word about jazz, blues and improvised music and bringing them to a wider audience. "As well as being a regular listener I've also been an occasional presenter on Jazz FM over the years, so I'm delighted to be a part of their awards show alongside some truly incredible talent."

September 30th: Later... with Jools Holland: 30 Years of Music, Magic and Mayhem (Book)




Written by the show's co-creator and 26-year showrunner, music journalist Mark Cooper, here is the story of how Later... began, evolved and grew into a musical and TV institution. Accompanied by exclusive interviews with some of the show's regular stars as well as the unique pictorial record of Andre Csillag, who photographed the show for over 20 years, this first-hand account of the BBC's Later... with Jools Holland takes you behind the scenes of one of the world's great musical meeting places. It pulls back the curtain on classic performances to reveal that the show is just as magical, if even more chaotic, than you imagined. Available now here.

'At Later... you get to open your ears; the show just made me keep saying "Who is this??!"' – Alicia Keys

'You never knew what you were going to be confronted with when you went on Later... ' – Nick Cave

'Later... is a voyage of discovery for us as well as the viewers' – Dave Grohl

September 20th: Leading real change with, and for, autistic people




Introducing the Autism Centre of Excellence at Cambridge (ACE), which brings evidence-based approaches to autistic people everywhere through innovative partnerships. Find out more here.

"The Autism Centre of Excellence will have an impact globally, in a way we have never seen before. I am delighted to be involved, helping improve autistic people's wellbeing." Jools Holland, Ambassador of The Autism Centre Of Excellence.

July 6th: Nordoff Robbins Award


On Friday 1st July 2022, Nordoff Robbins returned with The O2 Silver Clef Awards, a pre-pandemic yearly event that honours some of the greatest names in music and raises funds for the charity's vital work in music therapy. Jools Holland picked up the Outstanding Achievement Award, presented by Nitin Sawhney, in recognition of his influential career as pianist, bandleader, singer, composer and television presenter. This year's event raised over £750,000.

For more information on Nordoff Robbins' tireless work and research, click here.

June 30th: The Friends of Streatham Hill Theatre
Jools Holland has joined The Friends of Streatham Hill Theatre campaign as a Patron, to help find a sustainable solution to the future of the building and promote its return to use as an arts and culture venue for the community. With dazzlingly opulent interiors, this exceptional 1920s theatre is an important part of London's rich cultural history. Save Britain's Heritage (SAVE), has added Streatham Hill Theatre to its Buildings at Risk Register 2022 which highlights historic buildings whose future is uncertain, and ultimately seeks to return them to use and secure the buildings' futures.

'The prospect of bringing back to life a theatre in South London, with a stage the equivalent size of the Palladium, is very exciting. My friend the late Chris Barber and his jazz band played there in the fifties, and it would be so wonderful to see the Streatham Hill Theatre filled with all kinds of music once again. I'm delighted to add my support to this important campaign to save it.'

PODCAST
Joyride with Jools Holland and Jim Moir

PRESS
Brighton & Hove News (11/12/22)
Music News (27/11/22)
Bournemouth Echo (20/11/22)
Yorkshire Times (15/11/22)
Belfast Telegraph (20/10/22)
BBC (11/07/22)
Express & Star (01/07/22)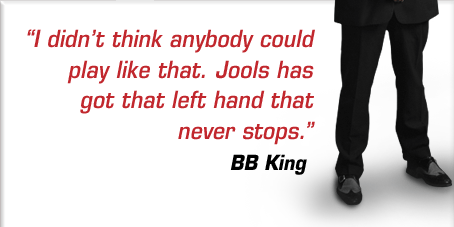 GDPR Statement | Copyright © 1999 – Jools Holland. All rights reserved.