November 14th: Later... with Jools Holland, Series 63, Episode 6; Saturday 18th November, 10.40pm, BBC Two and BBC iPlayer


On the last episode of the series, Jools welcomes to the show artist Corinne Bailey Rae, who performs a couple of songs from her project Black Rainbows; neo-soul singer Cleo Sol with two tracks; Bombay Bicycle Club, with I Want To Be Your Only Pet, from their 6th album My Big Day; 19-year-old Sekou with his single Better Man; Dublin's CMAT who performs a song from her second album Crazymad, For Me; and Billy Bragg with a rendition of A New England.

Joining Jools at the piano for a chat are broadcasters Annie Macmanus and Nick Grimshaw, here to discuss their podcast Sidetracked on BBC Sounds.

November 2nd: London Poppy Day


"Coming to an underground station near you. Once again, I would like to thank all at Transport For London. I am delighted to announce that I have teamed up with Royal British Legion and TFL to lend my voice to the Tube Tannoy for Poppy Day. You can hear my announcements today (Thursday 2nd November 2023) from 6.45am to 7.00pm.

"As you make your journey, please wear your poppy to show your support and donate whatever you can to help the Royal British Legion continue its vital work."
July 21st: Brighter Days is Out NOW


I'm delighted to have played piano on this house reinterpretation of Emeli Sandé's original song; thank you to the musicians and all involved who have brought this track to life.

The recording session at Abbey Road Studios is out now on YouTube. You can also stream/download Brighter Days on Spotify and Apple Music.

July 20th: Brighter Days




Jools is excited to announce that tomorrow, Friday 21st July, Brighter Days will be released. A Revival Records dance re-interpretation of Emeli Sandé's original song, with choir vocals by GeO Gospel Choir, which Jools had the pleasure of playing keys on.

You can pre-save the track here.

July 13th: Saga Cruises




I'm delighted to continue my adventures with Saga Travel UK this year for two more ocean cruises. I'm so looking forward to travelling to beautiful locations and enjoying delicious food. In between all that, we'll be performing our music, in the specially built theatre, for everyone onboard. Have you ever cruised with Saga before?

April 21st: The Barnestormers



Real Wild Child, the new song from The Barnestormers, is out today. Written by Johnny O'Keefe and band members Johnny Greenan and Dave Owens and released in 1958, it was inspired by a fight at one of their gigs in the inner-Sydney suburb of Newtown.

The song was originally titled 'Wild One', but after hearing Johnny O'Keefe's version, Buddy Holly's manager took the song back to the US, where it was renamed 'Real Wild Child' to avoid confusion with the Marlon Brando movie The Wild One. Jerry Lee Lewis recorded a signature version of the song while decades later Iggy Pop's interpretation hit the UK Top 10 and reached #1 in New Zealand. It was featured in the blockbuster movies Pretty Woman and Crocodile Dundee II.

The Barnestormers, the album, is out on Friday 26th May and you can pre-order here.

March 10th: The Barnestormers – Album Out Friday 26th May + Single & Video Johnny's Gone – Out Now




We are proud to announce the arrival of The Barnestormers.

Jools Holland, Jimmy Barnes, Slim Jim Phantom, Chris Cheney and Kevin Shirley, got virtually together from three corners of the world and recorded the finest rockabilly, finger poppin' grooves to shake your local juke joint since the glory days of fenders and fins.

The album The Barnestormers will be released on Friday 26th May and you can pre-order it here. It features artwork by the unmistakable Vince Ray. Watch the video for Johnny's Gone, the first single, with Vince Ray's Rock & Roll Voodoo trashcomic art brought to cartoon life by Marco Pavone.

Watch the video for Johnny's Gone here.

PODCAST
Joyride with Jools Holland and Jim Moir

RADIO & TV
Later... with Jools Holland (18/11/23)
Later... with Jools Holland (11/11/23)

PRESS
Daily Echo (20/11/23)
Harrogate News (14/11/23)
The Guardian (09/10/23)
The Scarborough News (22/06/23)
Evening Standard (26/05/23)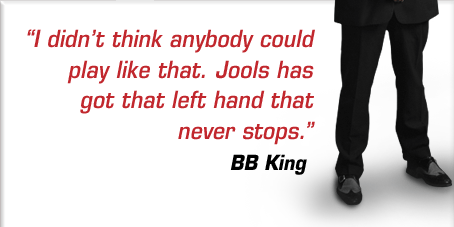 GDPR Statement | Copyright © 1999 – Jools Holland. All rights reserved.